Paris is a city of contrasts and majestic sights. After all, every year the capital of France is visited by many tourists. Some of them want to see all the unusual and beautiful places of the city. Others visit the city of eternal love and romance, to be alone and enjoy each other. There are many interesting places in Paris that are a must-see. To enjoy the beauty of Paris, you can visit famous places by booking excursions or you can go to them on your own.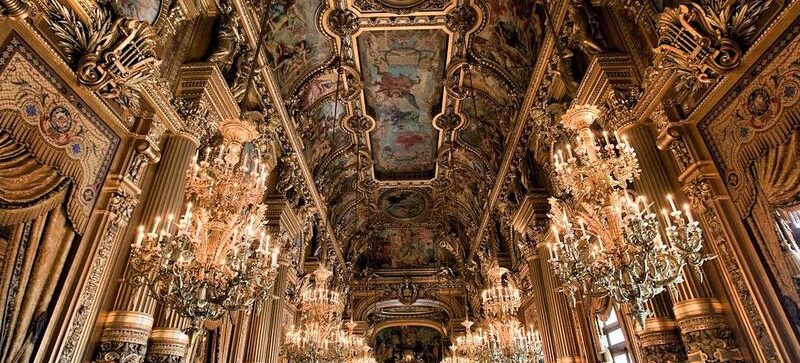 How to get to the right place on your own
There are well developed public transport in Paris: buses, streetcars and Metro. They are divided into 5 zones, the farther away you need to go, the higher the number of the selected zone. Depending on the direction will come and the cost of purchased tickets. To quickly and comfortably get to the desired street, you can take a cab. But it is worth saying right away that such a pleasure will be a little more expensive. Depending on your location and time of day you pay from 0,89 to 1,38 Euro per 1 km. Getting into the car will cost 2 euros, and a place in the luggage 1 euro.
Another popular form of transportation among tourists is renting an electric car or bicycle. In order to ride at the wheel of a car, should register in advance. Rent a bike is not too expensive – only 1.70 euros in the first day and 1 euro in the second. But when renting a tourist will ask for a deposit of 150 euros.
What are the must-see places
The city has many beautiful and unusual places, which are known throughout the world. But there are corners of which know only the locals or experienced independent tourists. To such places unlikely to take a tour bus, but to visit them in your free time is worth it.
It is impossible to come to Paris and not visit such an amazing architectural structure. In the past, many citizens and celebrities repeatedly insisted on the demolition of the tower, but its architect tried to grasp at least some of its useful properties and each time he kept his brainchild, which today brings the city a good income.
Now anyone can go up to the observation deck and enjoy views of Paris. In addition, those who wish can buy a real piece of this structure or a variety of souvenirs.
Gorgeous, irresistible, majestic and unsurpassable – all this describes one enormous palace. Of course, not the entire palace is open to the public. By taking a tour, tourists can see more than 1,000 rooms, including the hall of mirrors, the royal chambers and the battle room, which is known to all. You have to pay about 20 euros for admission.
The Grand Opera is a state-owned, world-famous opera house. The architecture of the building, its facade and interior design are long remembered by travelers. In the halls, lobbies and corridors there is always tranquility and silence. Tourists are surrounded by beautiful columns, statues and paintings. Everything here is very harmonious and beautiful.
The cost of the tour is only 11 euros, but if travelers decide to attend performances or ballets, they will have to pay up to 255 euros for such pleasure.
The pride of the country, which symbolizes all of Paris, is the Louvre. There is not a single person in the whole world who has not heard about this amazing museum. Going to it, travelers can see about 35 thousand paintings, frescoes, statues and engravings. It is worth noting that the paintings seen are not all that are hidden within the walls of the majestic museum. Most of the paintings are hidden from view, as each picture is shown for no more than 3 months, after which it is removed to avoid deportation. To see all the exhibits, you need to spend more than one day! The cost of the ticket is 18 euros, and children under the age of one can visit it for free.
Going on vacation with children, it is impossible not to visit the world of fairy tales and magic. There are many attractions that adults and children are happy to try out. On the territory of the park are hotels, where you can stay, as well as restaurants, cafes and stores with a variety of souvenirs. The atmosphere of this place fascinates every visitor, characters of famous cartoons accompany the guests, and fairy-tale characters are always ready to cheer up a restless child and give him a real happiness!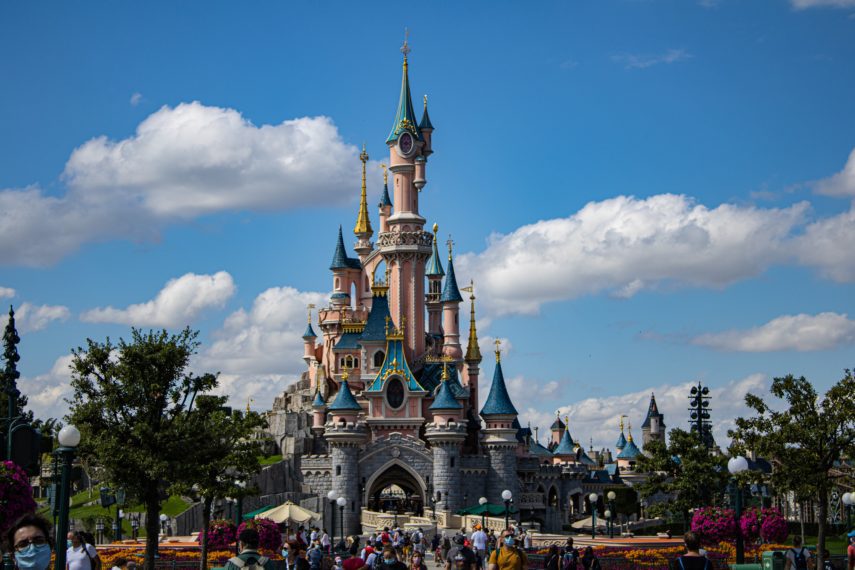 The park is divided into two parts, and depending on where tourists go, the cost of the ticket costs from 48 to 70 euros. Children under 3 years of age can be in the fairy tale absolutely free of charge.
What dishes are worth trying
In Paris, you can taste a variety of dishes, among them:
Croque monsieur is a sandwich with ham and melted French cheese baked in the oven;
Onion soup with cheese;
Escargot – snails in oil with garlic and parsley;
Chateaubriand – beef steak;
Bouillabaisse – fish chowder with rouille sauce.
If you decide to try desserts, be sure to try the Parisian caramel, the taste of which is simply impossible to compare with anything else. Also try the real macaroons, the almond cookies that have become popular all over the world. Fruit soup is also a must-taste, with its tangy taste and unforgettable aroma beckoning visitors to local cafes.
Paris includes many attractions, cafes, restaurants, stores, and other interesting places. Be sure to do your shopping and go shopping. And, of course, taste unusual dishes that you cannot try in your native land. Even if you find a French restaurant in your home town, you can hardly enjoy real French cuisine.